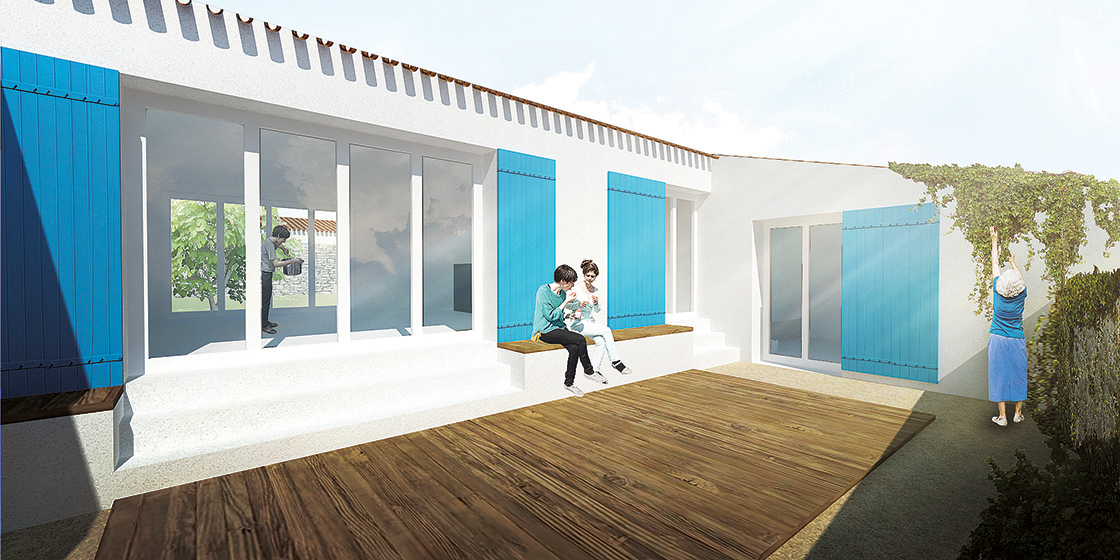 27 Oct

House in L'Île-d'Yeu

This project is located in L'Île-d'Yeu, France.
The town of Saint Saveur is characterized by the charm of its small roads and the courtyards. Halfway between contemporary architecture and tradition, the project reveals an atmosphere of surprise and discovery to create an organized architecture around open connected spaces. Walls slip between houses to create intimate spaces that are owned by nature.