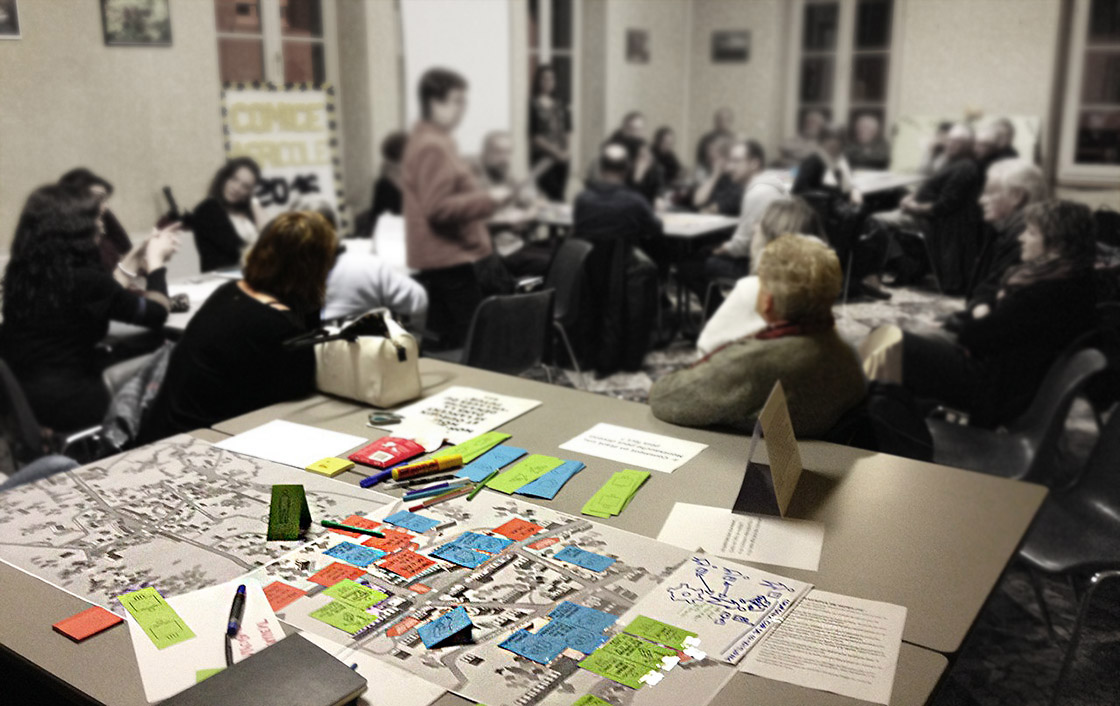 21 Nov

Work in progress Villages du Futur/Villages of the future

Premier d'une série de 4 ateliers de co-conception le jeudi 17 novembre à Montsauche-les-Settons dans le cadre des Villages du futur.
Nous travaillions avec quatre groupes de réflexions sur le cœur de village, les nouveaux réseaux de mobilité, les nouveaux usages et de nouvelles animations.

First of a series of 4 co-design workshops on thursday 17 november in Montsauche-les-Settons as part of the Villages of the Future.
We were working with four groups of reflections on the village core, new mobility networks, new uses and new animations.