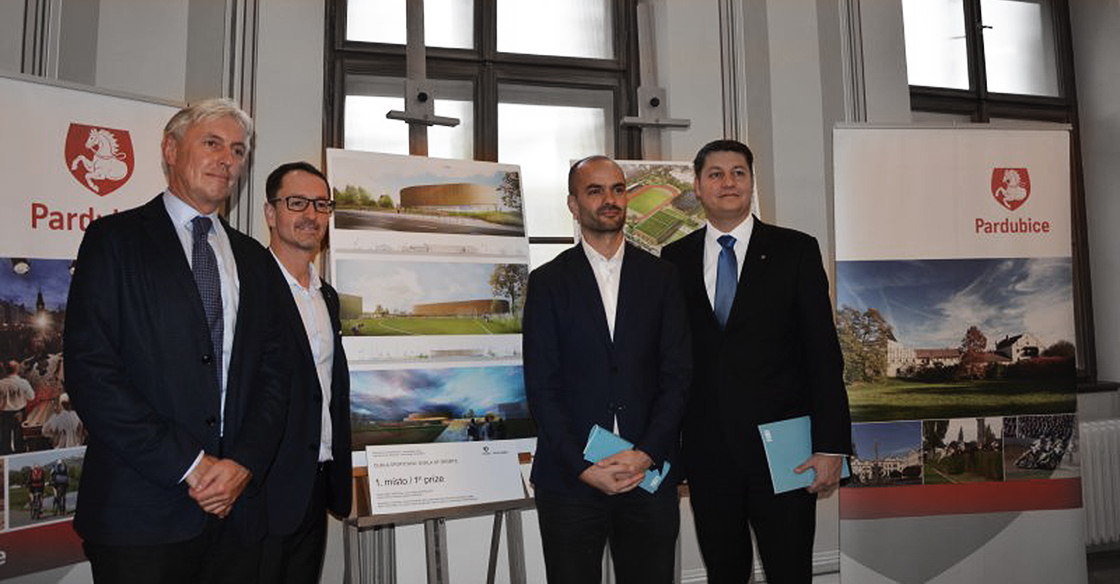 10 Nov

Winner Project: Dukla of Sports

Winner Project : We're glad to announce our project « A REGENERATING CENTER » won the International architectural-urban planning competition Dukla of Sports,  in cooperation with studios AED project and Terra Florida from Prague.

Team Project :

François Lepeytre, Gaël Brulé, Hector Hernandez, Marisa Benedetti, Martin Roynard, Ales Marek, Andrew Sperl, Tom Hajdu, Jan Šulcek, Helena Holakovská, Zuzana Hlasivcová, Lada Enthousiaste et Radka Šimková.
Francouzští architekti ovládli soutež Dukla sportovní // French architects dominated the competition Dukla sports
we are convinced that this project will develop the everyday sports practice of citizens, neighbor, students etc. and will host great competitions for Pardubice's best teams in a healthy and motivating environment.
the design had a positive response even from the very outset, thanks to its rationally defined organisation of the complex and in the second round, moreover, it was greatly improved and refined